Hebron Contributes to Petty Harbour Mini Aquarium
August 15, 2017
The Hebron Project donated $15,000 to the Petty Harbour Mini Aquarium (PHMA). Left to Right: Keith Moore (PHMA), Carman Mullins (ExxonMobil Canada Properties), Kiley Best (PHMA), Scott Sandlin (EMCP) and Tera Shandro (EMCP).
The Hebron project is providing $15,000 to the Petty Harbour Mini Aquarium to support the organization's marine education activities. ExxonMobil Canada President Carman Mullins presented a cheque to the mini aquarium board today in Petty Harbour.
The Hebron contribution will be used to upgrade lab equipment - purchased with earlier Hebron funding - used to educate visitors about the marine environment. The funding will also be used to develop programming around the use of the new technology. As a Marine Legacy Partner of the aquarium, Hebron continues to be a leader in supporting marine education initiatives, conservation and career support for the next generation of young science professionals.
"The Hebron project is proud to continue its support to the Petty Harbour Mini Aquarium as a Marine Legacy Partner," said Mullins. "The mini aquarium is a fun and educational way to get kids and adults alike engaged and excited about marine life, in a way that would otherwise not be possible. I applaud the mini aquarium and its knowledgeable volunteers on their success and ingenuity."
The Marine Legacy Partnership Program provides support for the Mini Aquarium science education team. Now in its fifth season of operation, the aquarium has engaged close to 71,000 people with hands-on marine programming. These programs are enhanced by the technology that the mini aquarium has at its disposal for delivery. Using a microscope with a live stream, visitors can view sealife from a unique perspective, for example they can view the spines of a sea urchin or the tube feet of a sea star.
"Marine Legacy Partners enable the Mini Aquarium to provide a platform for youth to gain valuable experience in marine sciences and expand their understanding of its diverse career paths. Inspiring the next generation of ocean enthusiasts to pursue a career in the oceans," says Kiley Best, Board Chair of the Mini Aquarium. "We are very grateful to our Lead Founding Sponsor Hebron, which has invested its support in our organization since the beginning of our pilot project in 2013. Hebron's commitment and leadership continues to pave the way for the future of marine education in this province."
The Mini Aquarium is a unique non-profit organization which provides youth and the young at heart a hands-on experience with local marine inhabitants in Petty Harbour, Newfoundland Labrador, Canada. The Mini Aquarium is a hands-on, catch-and-release aquarium dedicated to fostering curiosity for our ocean environment with a sustainable approach. Featuring over 30 display habitats and interactive touch tanks, the Mini Aquarium delivers educational opportunities to visitors of all ages from surrounding communities, youth and school groups.
For more information about the Petty Harbour Mini Aquarium, please click on www.miniaqua.org. This funding is being provided by the Hebron Project co-venturers which include ExxonMobil Canada Properties, Chevron Canada Limited, Suncor Energy Inc., Statoil Canada Ltd. and Nalcor Energy Oil and Gas Inc. For more information visit www.hebronproject.com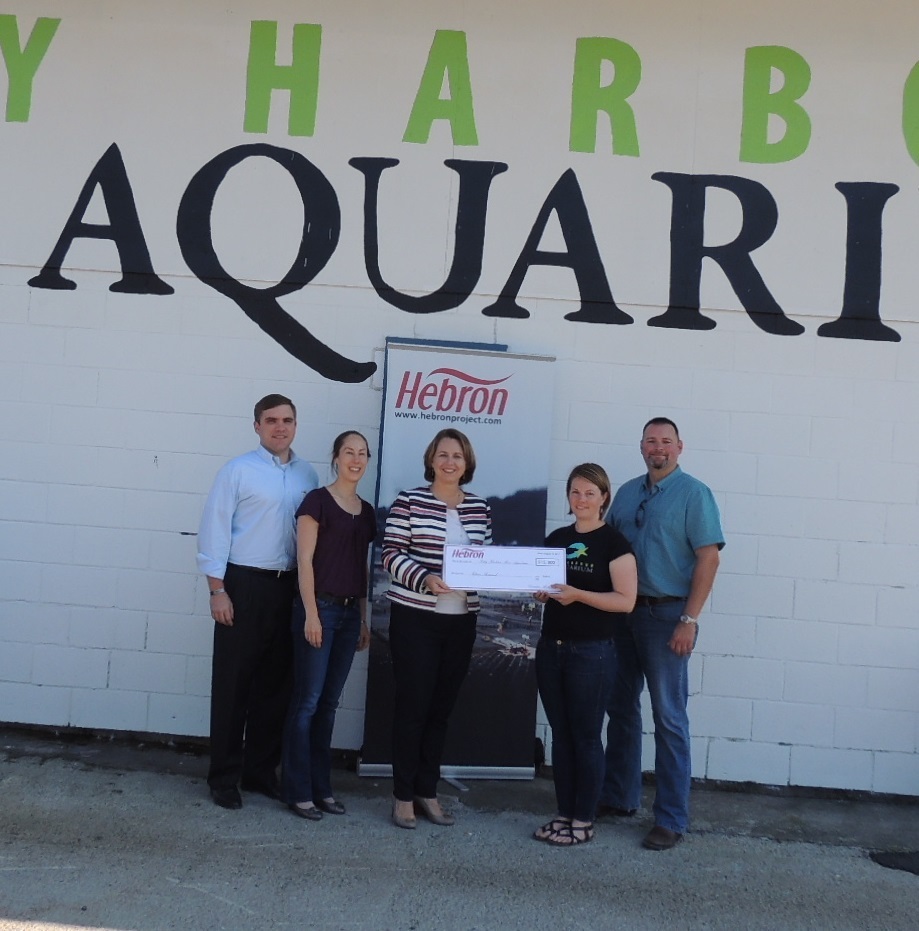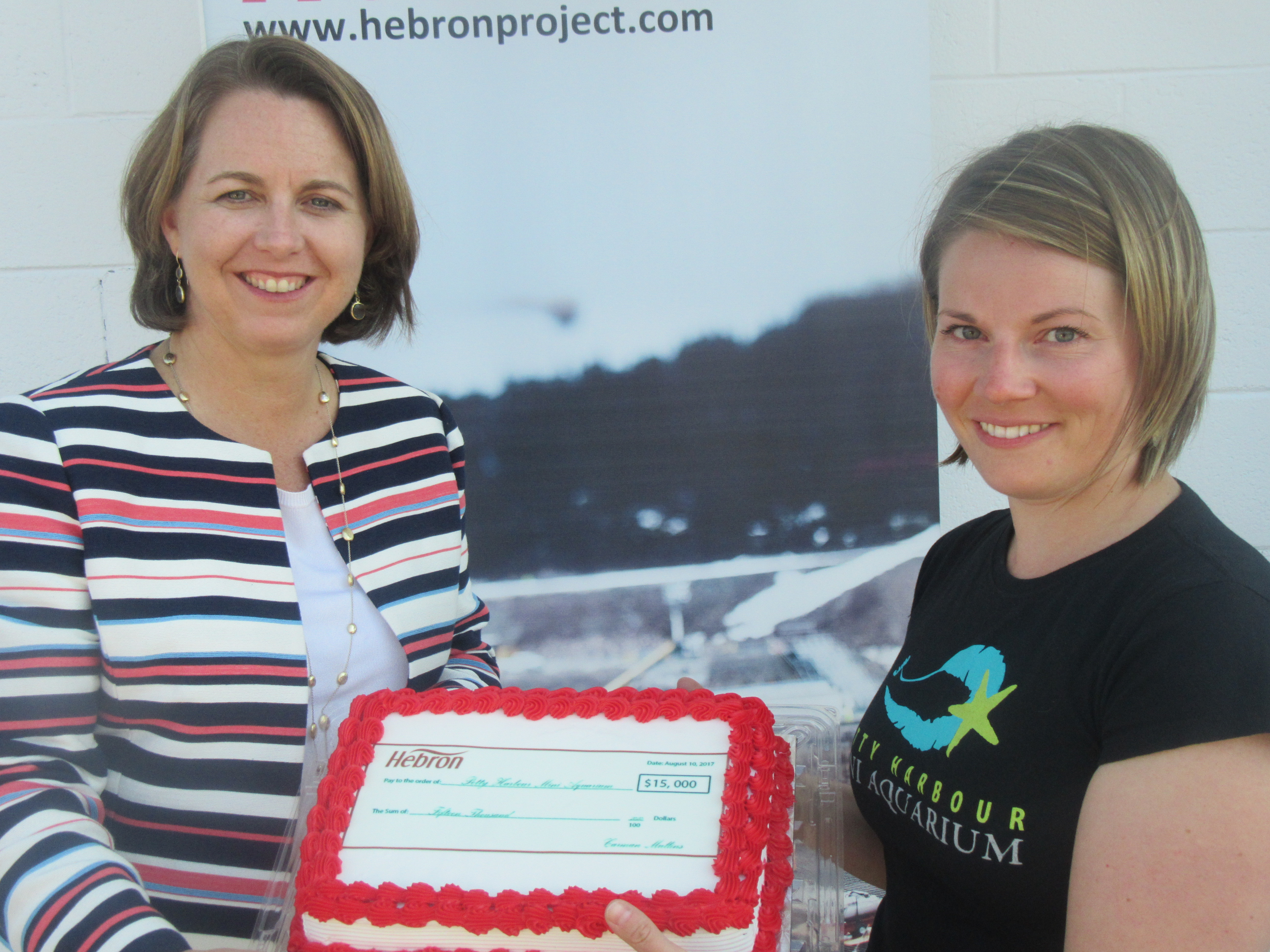 Petty Harbour Mini Aquarium Contact:

Kiley Best, Board Chair kileybestminiaqua@gmail.com 709-690-3121

Media contact:
Lynn Evans, ExxonMobil Canada Ltd. lynn.evans@exxonmobil.com 709-778-7180